Transcend DrivePro 130 Car Camera
Dashcams
DrivePro™ 130
Road safety is important. Transcend's DrivePro 130 dashcam utilizes a Sony image sensor to provide high-resolution images with extremely fine tonal gradation even in low light. In addition, the DrivePro 130 features Wi-Fi connectivity, a built-in battery, a handy snapshot button, emergency recording, headlight reminder, and driver fatigue alert.
Sony high-sensitivity image sensor
The DrivePro 130 uses a Sony sensor to capture high-resolution images with superb, rich color even in low light. Its built-in Wide Dynamic Range (WDR) technology balances the light and dark areas of captured images, ensuring that every critical shot is as clear as possible.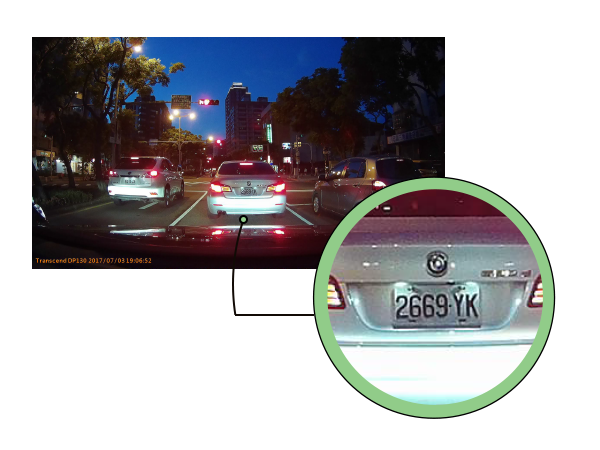 Built-in battery
A built-in Li-Polymer battery ensures uninterrupted power to the device. Video will continue to be recorded and stored in the event of an accident or when the engine is off.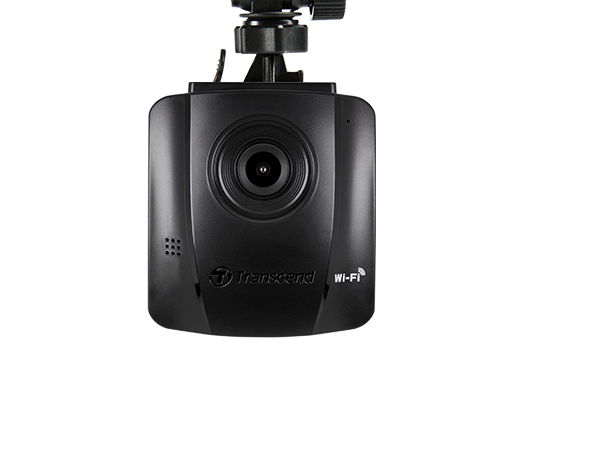 Handy snapshot function
The snapshot button allows you to take photos while still recording video. During an incident, you can remove the DrivePro 130 from the vehicle to create a photographic record of collision damage.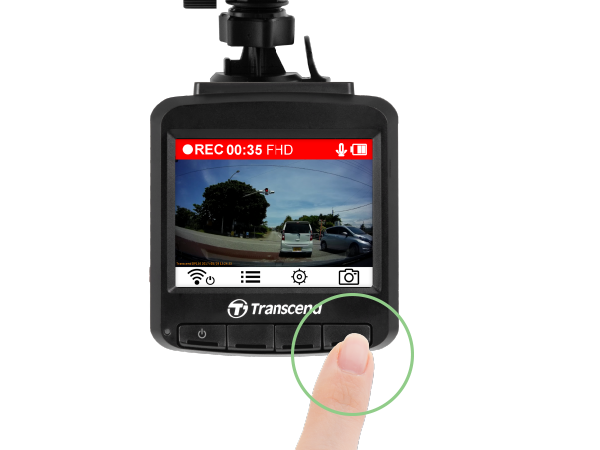 Emergency recording
In the event of a collision, the DrivePro 130's motion G-sensor detects the impact and triggers emergency recording mode. This prevents overwriting of the file being recorded at the time. This feature can also be manually activated by pressing the red button on the side of the unit.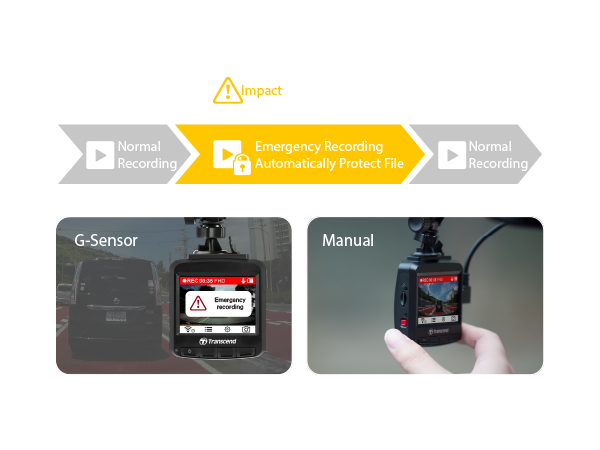 Wi-Fi connectivity
The DrivePro 130 features Wi-Fi connectivity that works with the exclusive DrivePro App to provide real-time footage playback and download. This means ease of access to video evidence for reporting incidents to law enforcement and insurance companies without the need to pull out the memory card.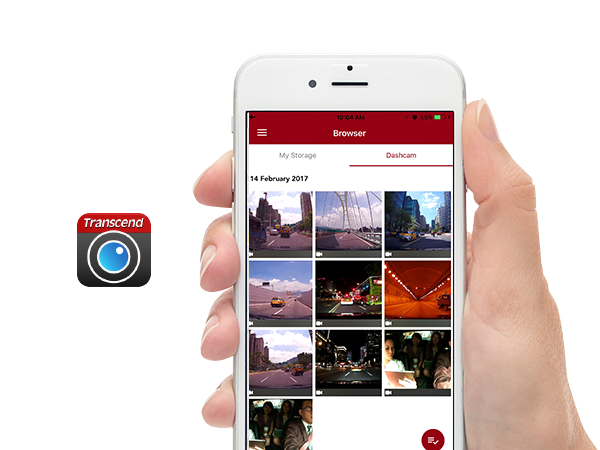 Parking monitoring mode
In addition to on-the-road safety, the DrivePro 130 stands sentry when the vehicle is parked. Enabling time-lapse video recording means you can get right to the heart of the matter without needing to view hours of incident-free footage.
Note: This feature requires the installation of a power bank or hardwired power cable for constant power supply.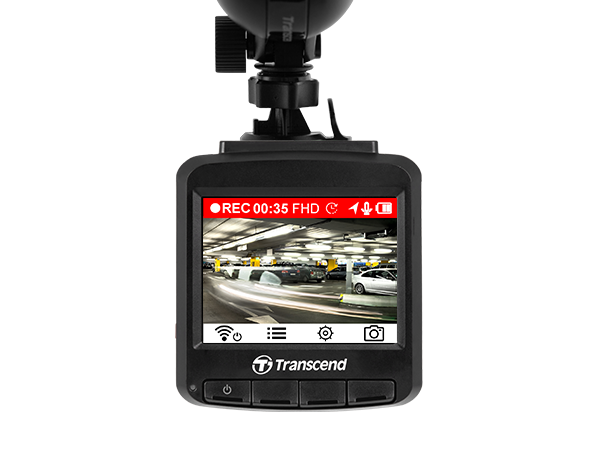 Headlight reminder
When the DrivePro detects poor lighting conditions, for example at dusk, or in dark places such as a tunnel and basement, the headlight reminder will automatically activate.
Driver fatigue alert
To help prevent tired drivers from getting into an accident, the driver fatigue alert regularly reminds the driver of the need to rest after driving for a preset, driver-determined period of time.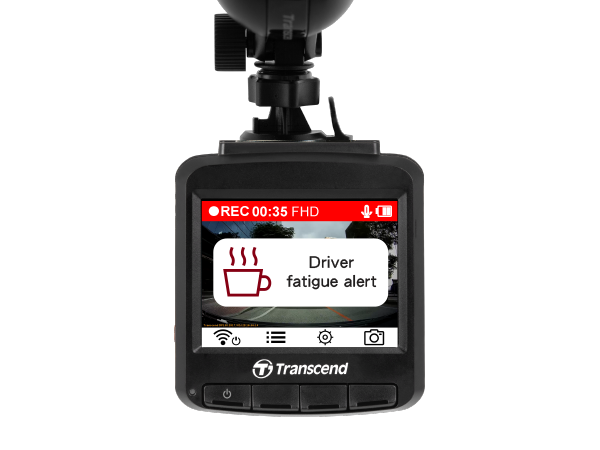 Exclusive DrivePro Toolbox software
In addition to playback, Transcend's DrivePro Toolbox features a sorting function to quickly locate video clips by file name, recording date, or group. The DrivePro Toolbox also provides a screenshot function allowing for the capture of a single frame.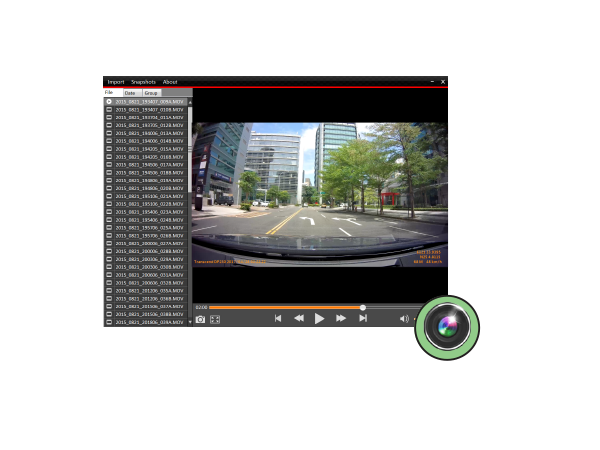 MLC-based microSD card included
The DrivePro 130 comes bundled with a Transcend 16GB High Endurance memory card built of top-tier MLC NAND flash chips, and tested under harsh environmental conditions. It can operate in temperatures from -25° to 85°C, providing consistent long-life durability and endurance.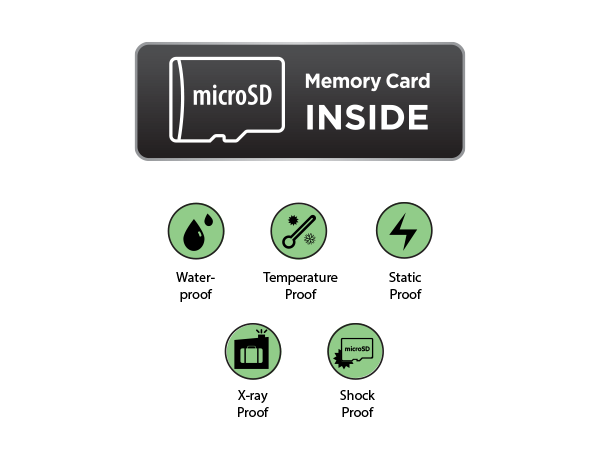 Two car mounts
Transcend offers two choices of car mount for the DrivePro 130 dashcam: suction or adhesive. Either type may be purchased separately to suit your personal preference.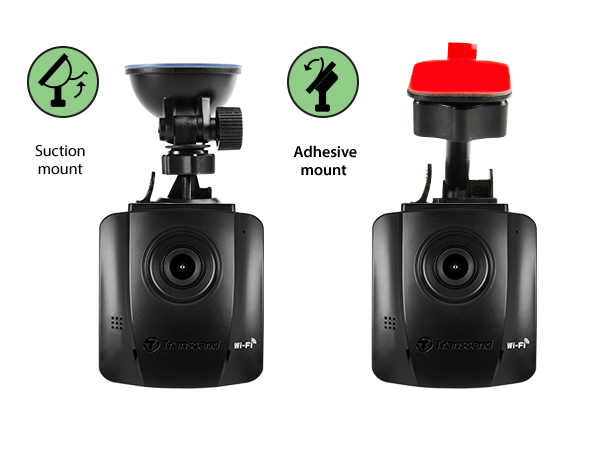 There's more!
Click the comparison chart below to find the dashcam that suits you best.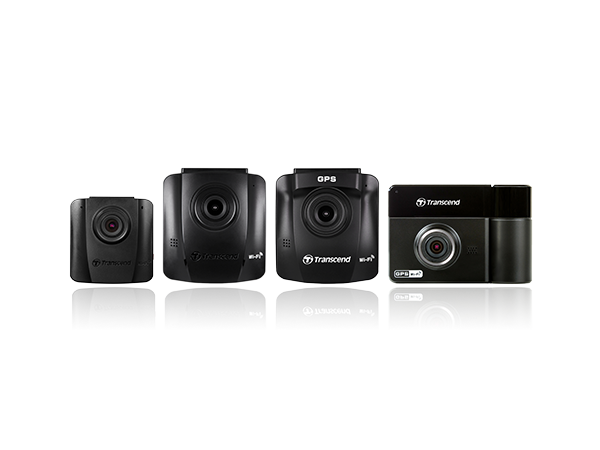 Specifications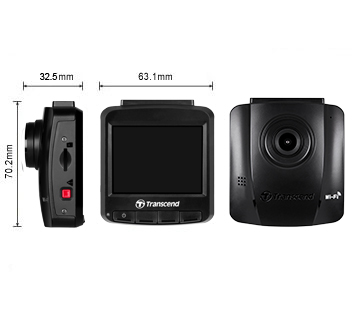 Dimensions
70.2mm × 63.1mm × 32.5mm (2.76″ x 2.48″ x 1.28″)
Weight
71g (2.50 oz)
Display Type and Size
2.4″ color LCD
Lens
F/2.0, 130° wide angle
USB Slot
micro USB
G-Sensor
3-axis
Microphone
Built-in
Speaker
Built-in
Battery
Built-in Li-Polymer
Resolution/Frame Rate
Full HD 1920x1080P (30fps)
HD 1280x720P (30fps)
Video Formats
H.264 (MOV: up to 1920×1080 30fps)
Memory Card Support
8GB-128GB MLC-based microSD card (Class 10 or above)
Connection Interface
USB 2.0
Network Interface
Wi-Fi 802.11b/g/n
Power Supply
Input: DC 12V~24V
Output: DC 5V 1A
Operating Temperature
-20°C (-4°F) ~ 65°C (149°F)
Storage Temperature
-25°C (-13°F) ~ 70°C (158°F)
Certificates